Meeting Chairs: David Hunter, MBBS, PhD, FRACP, Ali Guermazi, MD
Scientific Program Committee: Felix Eckstein, MD, Virginia Byers Kraus, MD, PhD, Elena Losina, PhD, Linda Sandell, PhD
July 12-14, 2012 • Hilton Head Marriott Resort & Spa • Hilton Head Island, South Carolina, US
Click Here to View the Biomarker Photos
Click Here to View the Biomarker Summary
Click Here to View the Biomarker Slides
Program
Click Here to View the Final Program
Thursday, July 12
Pre-Course - Workshop on the Practical Use of Imaging Biomarkers in Clinical Studies/Trials
Ali Guermazi, MD
Colin Miller, PhD, FICR, CScix
Matthew Shive, PhD
Introduction - David Hunter, MBBS, PhD, FRACP
Welcome and Themes of the Workshop – What is Required for Validation and Qualification?                 
Sahar Dawisha, MD
Michael Nevitt, PhD, MPH
Module 1: Overview of Imaging Techniques
Overview of Current Imaging as Applied to OA Diagnostics and Clinical Studies: What Methods are Currently Used and What are the
Limitations? - Frank Roemer, MD
THE ASSOCIATION BETWEEN CLINICAL OUTCOME AND CHANGE OF CARTILAGE THICKNESS AND TOTAL AREA OF SUBCHONDRAL BONE OVER TWO AND FIVE YEARs IN A TREATMENT RCT OF PATIENTS WITH ACUTE ANTERIOR CRUCIATE LIGAMENT INJURY
 R.Frobell1, W. Wirth², L.S. Lohmander1, M. Hudelmaier², F. Eckstein²
¹ Orthopedics, Clinical Sciences Lund, Lund University, Lund, Sweden, ² Paracelsus Medical University, Salzburg, Austria & Chondrometrics GmbH, Ainring, Germany
Quantitative Bone Marrow Lesion Changes Relate to Cartilage ParAMeter Changes: DATA FROM THE OSTEOARTHRITIS INITIATIVE
J. B. Driban¹, J. Pang², E. Miller², G. Destenaves1, G. H. Lo3, R. J. Ward1, L. L. Price¹, C. B. Eaton4, T. E. McAlindon¹
1Tufts Medical Center, Boston, MA, USA, ²Tufts University, Medford,             MA, USA, ³Michael E. DeBakey VA Medical Center / Baylor College of Medicine, Houston, TX, USA, 4Center for             Primary Care and Prevention, Alpert Medical School of Brown University, Pawtucket, RI, USA
SYMMETRIC PREVALENCE OF CARTILAGE DAMAGE, BONE MARROW LESIONS AND MENISCAL LESIONS IN SUBJECTS WITH KNEE PAIN: THE JOG STUDY
 F.W. Roemer1,2, C.K. Kwoh³, M.J. Hannon³, R.M. Boudreau³, S.M.Green³, J.M. Jakicic³, C.M. Moore4, A. Guermazi¹
1Boston University, Boston, MA, 2Klinikum Augsburg, Augsburg,  Germany, 3University of Pittsburgh, Pittsburgh, PA, 4Texas Woman's University, Houston, TX
THE ASSOCIATION BETWEEN RADIOGRAPHIC HAND OSTEOARTHRITIS, MENISCAL DAMAGE, AND TORN ANTERIOR CRUCIATE LIGAMENT
M. Englund 1, 2, I. K. Haugen³, A. Guermazi 4, F. W. Roemer 5, J. Niu², T. Neogi ², P. Aliabadi 6,             D. T. Felson 2
1Dept of Orthopedics, Lund University, Lund, Sweden, ²Clinical Epidemiology Research & Training Unit, Boston University School of Medicine, Boston, United States, ³Diakonhjemmet             Hospital, Oslo, Norway, 4Dept of Radiology, Boston University School of Medicine, Boston, United States, 5Dept of Radiology, Klinikum Augsburg, Augsburg, Germany, 6Brigham & Women's Hospital, Boston, United States
           
Module 2: Update on Molecular Biomarkers
Update on Molecular Biomarkers - Virginia Byers Kraus, MD, PhD
THE ABILITY OF BIOCHEMICAL MARKERS TO REFLECT (VERY) EARLY RADIOGRAPHIC KNEE AND HIP OSTEOARTHRITIS: DATA FROM CHECK, A COHORT OF EARLY OSTEOARTHRITIS.
W.E. Van Spil1, N.W.D. Jansen¹, J.W.J. Bijlsma¹, P.M.J. Welsing¹, F.P.J.G. Lafeber¹
¹Rheumatology and Clinical immunology, University Medical Center Utrecht, Utrecht, The Netherlands
Collagen biomarker response to acute joint injury in a non-terminal animal model of osteoarthritis
M. Boyce¹, T.N. Trumble¹, D.M. Groschen¹, K.A. Merritt², M.P. Brown²
¹University of Minnesota, St. Paul, MN, USA, ²University of Florida, Gainesville, FL, USA
GWAS OF OSTEOARTHRITIS BIOMARKERS SERUM HYALURONIC ACID AND CARTILAGE OLIGOMERIC MATRIX PROTEIN IMPLICATES FOXN4, ETV6, KIAA1217, ZNF521, SPHKAP, AND CSGALNACT1
H.B. Coan¹, A. Choudary¹, D.P. Nicolella², T.D. Dyer¹, J.E. Curran¹, M.C. Carless¹, S. Kumar¹, J.S. Kent Jr.¹, L.A. Almasy¹, H.H. Goring¹, J. Blangero¹, M.C. Mahaney¹, L.M. Havill¹
1Texas Biomedical Research Institute, San Antonio, TX 2Southwest Research Institute, San Antonio, TX
BIOPSIES AND IMAGING AT ACL RECONSTRUCTION
D.R. Pedersen¹, J.A. Martin¹, N.F. Klocke¹, N.H. Roberts¹, D.R. Thedens², G.L. Williams³, A. Amendola¹
¹Department of Orthopaedics and Rehabilitation, ²Department of Radiology, and ³Department of Physical Therapy, The University of Iowa, Iowa City, IA, USA
Friday, July 13
Module 3: Perspectives of Need
Clinician's Perspective of Needs of the Field - Stefan Lohmander, MD, PhD
           
Industry Perspective of Needs of the Field - Marie-Pierre Hellio Le Graverand, MD, PhD
Top Rated Abstract from Young Investigators
ASSOCIATION OF MR RELAXATION TIMES WITH MUSCLE MORPHOLOGY AND FUNCTIONAL LOADING AT THE KNEE
D. Kumar¹, K. Subburaj¹,  X. Li1, T.M. Link¹, R.B.Souza¹,², S. Majumdar¹;
 ¹Musculoskeletal Quantitative Imaging Research Group, Radiology, University of California San Francisco, CA, USA,  ²Department of Physical Therapy, University of California San Francisco, CA, USA
ACUTE ANTERIOR CRUCIATE LIGAMENT INJURY CAUSES CARTILAGE THICKNESS INCREASE OVER TWO AND FIVE YEARS
W. Wirth¹, F. Eckstein¹, L.S. Lohmander², M. Hudelmaier¹, R.Frobell²
¹Paracelsus Medical University, Salzburg, Austria & Chondrometrics GmbH, Ainring, Germany, ² Orthopedics, Clinical Sciences Lund, Lund University, Lund, Sweden
SUSCEPTIBIILTY ARTIFACTS in the tibio-femoral joint space on 3t knee MRI: frequency, longitudinal FOLLOW-UP and their relation to meniscal tears, radiographic joint space narrowing and calcifications
D Hayashi, M. Jarraya1, A. Guermazi1, C.K. Kwoh²,³, M.J. Hannon², C. Moore4, J.M. Jakicic², S.  Green², F.W. Roemer¹,5
 1Department of Radiology, Boston University, Boston, MA, USA, 2University of Pittsburgh, Pittsburgh, PA, USA, 3VAPHS, Pittsburgh, PA, USA, 4Texas Woman's University, Houston, TX, USA, 5Department of Radiology, Klinikum Augsburg, Augsburg, Germany
RESPONSIVENESS OF QUALITATIVE AND QUANTITATIVE MRI MEASURES OVER 2.7             YEARS
D. Doré1, C. Ding¹,², J.P. Pelletier³, J. Martel-Pelletier³, F. Cicuttini², G. Jones¹;
 1Menzies Research Institute Tasmania, University of Tasmania, Hobart, Australia, 2Department of Epidemiology and Preventive Medicine, Monash University, Melbourne, Australia, 3Osteoarthritis Research Unit, University of Montreal Hospital Research Centre (CRCHUM), Notre-Dame             Hospital, Montreal, Canada
QUADRICEPS MUSCLE AND INTERMUSCULAR FAT VOLUME IN THE THIGHS OF MEN IN THE OAI ARE ASSOCIATED WITH PHYSICAL FUNCTION AND KNEE PAIN
K. A. Beattie¹,², M. R. Maly¹, S. Shaker², N. J. MacIntyre¹
 ¹School of Rehabilitation Science, ²Dept. of Medicine, McMaster University, Hamilton, ON, Canada
Module 4: Perspectives on Clinical Outcomes of Relevance in OA
                 
Evidence of Surrogacy - What Imaging Data Predicts the Development of Long Term Clinical Outcomes - C. Kent Kwoh, MD
A 2-year randomized, double-blind, placebo-controlled, multicenter study of oral selective iNOS inhibitor, cindunistat, in patients with symptomatic osteoarthritis of the knee
MP Hellio le Graverand ¹; R. Clemmer¹; P. Redifer; ¹, R. Brunell¹, C.W. Hayes¹; K. Brandt³; S. Abramson4, P. Manning5; C. Miller6; and E Vignon7
¹Pfizer Inc, Primary Care Medicines Development Group, Groton, CT, USA; 2Department of Radiology, Virginia Commonwealth University Health System, Richmond, VA, USA; ³Kansas University Medical Center, Kansas City, KS; 4New York School of Medicine, New York, NY; 5Vasculox, Inc, St Louis, MO; 6BioClinica Inc., Newtown, PA, USA; 7Claude Bernard University, Lyon, France
EFFECT OF iNOS INHIBITION ON STRUCTURAL PROGRESSION OF KNEE OA OVER 2 YEARS – DEFINED AS MRI-BASED QUANTITATIVE CARTILAGE THICKNESS CHANGE
F. Eckstein¹, R. J. Buck², W. Wirth¹, A. Guermazi³, R. Clemmer4, M.-P. Hellio LeGraverand4;
1Paracelsus Med. Univ., Salzburg, Austria & Chondrometrics GmbH, Ainring, Germany,²StatAnswers Consulting LLC, Minneapolis, MN, 3Boston Univ. & BICL LLC, Boston, MA, 4Pfizer, Groton, CT
Considerations when designing a DMOAD clinical trial using radiography
MP Hellio le Graverand 1; R. Clemmer1; R. Brunell1; C.W. Hayes²; C. Miller³; and E Vignon4
¹Pfizer Inc, Primary Care Medicines Development Group, Groton, CT, USA;²Department of Radiology, Virginia Commonwealth University Health System, Richmond, VA, USA;³BioClinica Inc., Newtown, PA, USA; 4Claude Bernard University, Lyon, France
IDENTIFYING RADIOGRAPHIC PHENOTYPES OF EARLY KNEE OSTEOARTHRITIS USING SEPARATE QUANTITATIVE FEATURES MIGHT IMPROVE PATIENT SELECTION FOR MORE TARGETED TREATMENT
M.B. Kinds1,2, A.C.A. Marijnissen1, M.A. Viergever², P.J. Emans3, P.M.J. Welsing¹,4, F.P.J.G. Lafeber1
1Rheumatology & Clinical Immunology, and ²Image Sciences Institute, University Medical Center Utrecht, ³Orthopaedic Surgery, Maastricht University Medical Center, Maastricht, 4Julius Center for Health Sciences & Primary Care, University Medical Center Utrecht.
Saturday, July 14
Module 5: Level of Validation of Key Efficacy of Intervention Biomarkers
Examination of Construct and Predictive Validity, Reliability and Responsiveness of Key Imaging Biomarkers -  Elena Losina, PhD
FULLY AUTOMATIC CARTILAGE MORPHOMETRY FOR KNEE MRI FROM THE OAI
E. B. Dam¹, J. Marques4, S. Zaim², T. Fuerst², H. Genant³, M. Lillholm1, M. Nielsen¹4
¹Biomediq, Copenhagen, Denmark, ²Synarc, Newark, CA, USA, 3University of California, San Francisco, CA, USA, 4University of Copenhagen, Denmark
ADVANCED MRI-BASED BIOMARKERS OF CARTILAGE LOSS: DATA FROM THE OSTEOARTHRITIS INITIATIVE
JG. Tamez-Peña¹,² , P Gonzalez² , E Schreyer² and S Totterman²
1Tecnológico de Monterrey, Monterrey, México, 2Qmetrics LLC, Rochester, NY, USA
RESPONSIVENESS OF A SEMI-AUTOMATED NOVEL METHOD OF MEASURING CARTILAGE LOSS IN KNEE OSTEOARTHRITIS OVER TWO YEARS USING 3T DESS 3D MRI
Jeffrey Duryea¹, C. Ratzlaff1, T. Iranpour-Boroujeni1, J. Collins¹, E. Losina1, C. Vanwynngaarden², A.             Guermazi³, J. Katz1;
1Brigham and Women's Hosp. / Harvard Med. Sch., Boston, MA, 2Peace Arch Hosp., White Rock, BC, CANADA, 3Boston Univ. Sch. of Med., Boston, MA.
IN VIVO DTI OF ARTICULAR CARTILAGE AS A BIOMARKER FOR OA
J.G. Raya¹, A. Horng2, O. Dietrich2, S. Krasnukotsky1, L. S. Beltran1, M. F. Reiser2, M. Recht1, C. Glaser1
1New York University Langone Medical Center, New York, NY, USA; 2Ludwig Maximilians University Hospital Munich; Munich, Germany                 
SIGNAL-TO-NOISE IMPACTS THE ACCURACY AND PRECISION OF KNEE ARTICULAR CARTILAGE T2 RELAXATION TIME MEASUREMENTS
B.J. Dardzinski1, E. Schneider2
1Merck Sharp & Dohme Corp., West Point, PA USA, 2Imaging Institute, Cleveland Clinic, Cleveland, OH USA and SciTrials LLC, Rocky River, OH
Validation of an Objective, Analyst-Independent, Non-Invasive Method for Assessing Effectiveness of Cartilage Repair Therapies in Multicenter RCTs
E.Schreyer², M Shive², A Restrepo², P Gonzalez ¹, S Totterman1 and J Tamez-Peña¹,³
1Qmetrics Technologies, Rochester, NY, USA. , ² Piramal Healthcare (Canada), LTD, Laval, QC, Canada, 3Tecnologico de Monterrey, Escuela de Medicina. Monterrey, México
LONGITUDINAL CHANGES IN CARTILAGE REPAIR TISSUE QUANTITY AND QUALITY BY QUANTITATIVE MRI
MS Shive1, WD Stanish², R McCormack³, F Forriol4, N Mohtadi5, S Pelet6, J Desnoyers7, A Restrepo1
1Piramal Healthcare, Laval, Canada, 2Dalhousie University, Halifax, Canada, ³University of British Columbia, Vancouver, Canada, 4CEU Universidad San Pablo, Madrid, Spain, 5University of Calgary Sports Medicine Center, Calgary, Canada, 6Centre Hospitalier Affilié Universitaire de Québec (CHAUQ), Québec, Canada, 7 Hôpital Charles-Lemoyne, University of Sherbrooke affiliated, Greenfield Park, Canada
EFFECTS OF TRAINING INTERVENTION ON QUADRICEPS HEADS IN PERI-MENOPAUSAL WOMEN
M Sattler1,T Dannhauer¹,²,  S Ring-Dimitriou³, AM Sänger4, W Wirth¹,², M Hudelmaier¹,², F Eckstein¹,²
1 Paracelsus Medical University, Salzburg, Austria; 2 Chondrometrics GmbH, Ainring, Germany; ³ Department of Sport Science and Kinesiology, University of Salzburg, Salzburg, Austria; 4 Department of Organismic Biology, University of Salzburg, Salzburg, Austria
COMPARISON OF MUSCLE AREA AND STRENGTH BETWEEN OA KNEES WITH AND WITHOUT STRUCTURAL PROGRESSION - DATA FROM THE OA INITIATIVE
T. Dannhauer¹,², M. Sattler1, W. Wirth¹,², D.J. Hunter³, C.K. Kwoh4, F. Eckstein¹,² - for the OAI Investigators
1Paracelsus Med. Univ., Salzburg, Austria, ²Chondrometrics GmbH, Ainring, Germany, ³Univ. of Sydney, Sydney, Australia, 4Univ. of Pittsburgh and Pittsburgh VAHS, Pittsburgh, PA. USA
Module 6: Designing the Optimal Trials for Understanding OA Panel and Future Directions
Felix Eckstein, MD, Marie-Pierre Hellio Le Graverand, MD, PhD, David Hunter, MBBS, PhD, FRACP, Virginia Byers Kraus, MD, PhD, Gayle Lester, PhD, Linda Sandell, PhD
Sponsors
Platinum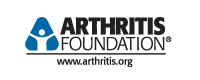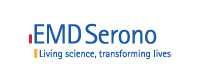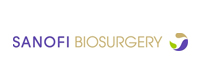 Gold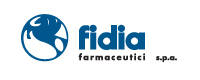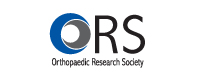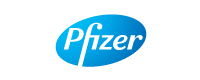 Silver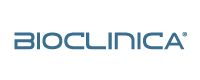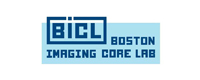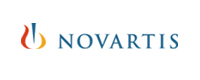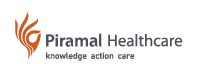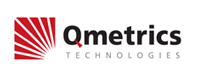 Bronze